Personal and team effectiveness
Personal Kanban
The official Personal Kanban class, based on the Shingo award-winning book.

Master the art of productivity where you'll learn - from PK's creators - how to visualize, prioritize, track, share, and complete your work to achieve unparalleled efficiency and fulfillment in your daily life.



The Basics of Control with Personal Kanban
Step 1:
Visualize
the Work
Take all the things you have to do, that you currently store in lists, notebooks, and your brain, and write them on stickies. Make them visible. These become your Options Column. (The stuff you can or should do).
Step 2:
Limit
What You are Doing
Stop doing everything at once and always rushing to finish. Focus and finish by Limiting your Work-in-Progress. Three things or less. Get them done right the first time.
Step 3:
Learn
from What You've Done
can. Don't cross out to-dos or make doomed paper airplanes from your lists, remember what you did, review it, and improve your work. Show others and yourself what you actually accomplished.
See Your Work | Limit your Work In Progress | Complete with Confidence
Unique Opportunity to Study Personal Kanban in Asia, Australia, and Africa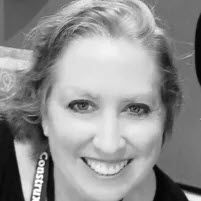 Based in Sydney, Sally Sloley has been using and training Personal Kanban for 12 years. She was one of the first students Jim and Toni taught and has been applying it to help individuals and teams succeed ever since.
Join Sally for six sessions and get lifetime access of the MI Personal Kanban class and global community. These classes are designed not just to talk about Personal Kanban, but how you, personally, can best apply it.
Promise What You Can Deliver
Seeing your work and managing it visually lets you focus on the right thing at the right time.
Tame Overload
See your work, understand your commitments, finish effectively.
Plan Better - Together
When others see your work, you can plan with better information and more effectively.
Have Real Retrospectives
Your Retro is only as useful as your memory of what happened, why it happened, and who it impacted.
7 Chapters

1 Certification

17 Retrospectives

40 Videos

7 Downloads
The Right Work at the Right Time
You can better manage what you can see. Personal Kanban show you and others your work, your capacity, how you can help, and when you can use some.
Communicate Visually &
Effectively

Avoid overload, miscommunication, and make promises you can keep by seeing your work and being able to show it, as a picture, to others.
Meet the instructorS
Jim and Tonianne
Jim and Toni wrote the Shingo-award winning book Personal Kanban and have traveled to every continent (except Antarctica) teaching Personal Kanban and helping individuals and teams see their work, choose the right amount to do at a time, and complete with confidence.

For 15 years, they have worked with individuals, startups, agencies, all the way up to Fortune 10 companies and the United Nations... helping people who want to calm bureaucracy, focus on the right work, and collaborate meet their goals.



Welcome to the New Modus Institute!
Learn to collaborate and make collaboration easy.

Find ways for you and your team to focus and finish.

Get set for agile, lean, or building your own systems.

Get your team and your company moving in the same direction (no more fighting or status meetings).