make work better, more humane, more collaborative
The Weekly Jim
Jim Benson is an author, a keynote speaker, and has worked with companies and people from about every country and walk of life.

A lifetime of experiences, collaborations, and observations combine to create the contents of The Weekly Jim - a video blog about how we can make work better, more rewarding, and beneficial for everyone (you, bosses, customers, investors, ... everyone).

Make work better. The most recent Weekly Jims are free, the archive ... just a wee bit more.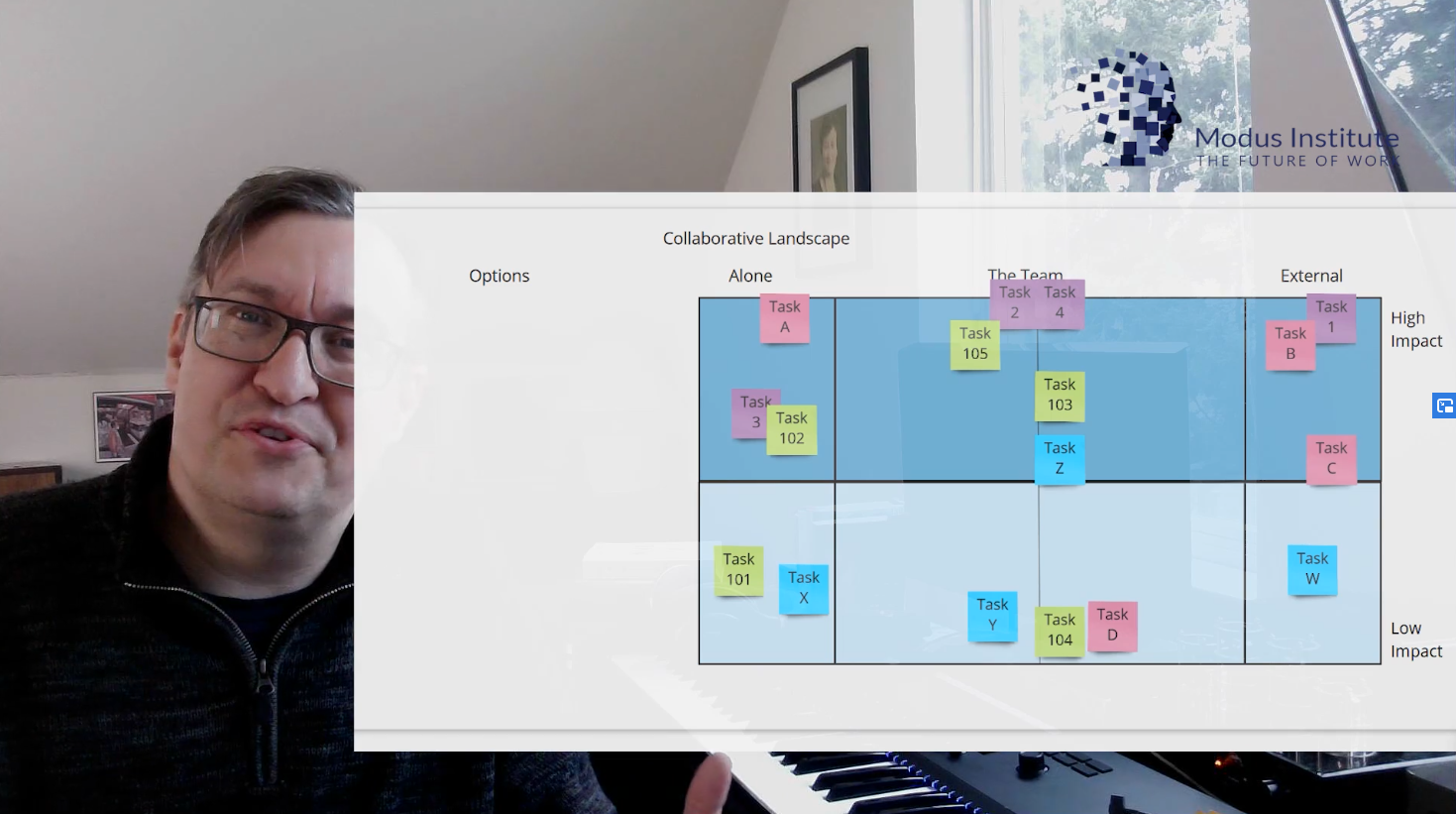 3 Modules

1 Certification

15 Units

15 Videos

2 Downloads
The Team
Understands the Team
Work will always be frustrating in a sea of confusion. Prioritizing together means the team truly discusses and understands the work at hand.
Communicate Visually &
Plan Stronger

Seeing the relationships, risks, and unknowns of upcoming work as a group provides everyone an opportunity to analyze and help. This creates more meaningful priorities and better understanding when priorities change.
Meet the instructor
Jim Benson
Jim Benson is a renowned productivity expert and co-creator of Personal Kanban, an influential time management and workflow visualization method. With a passion for optimizing individual and team productivity, Jim's innovative approach to organizing tasks has empowered countless professionals to achieve greater efficiency, clarity, and work-life balance. Through his writings, workshops, and speaking engagements, he has become a leading voice in the realm of personal and collaborative productivity. Jim's profound impact on the way we approach work and manage our daily lives has earned him widespread recognition as a pioneer in the field of productivity and time management.
Welcome to the New Modus Institute!
Learn to collaborate and make collaboration easy.

Find ways for you and your team to focus and finish.

Get set for agile, lean, or building your own systems.

Get your team and your company moving in the same direction (no more fighting or status meetings).