Who We Are:
Modus Institute classes are taught by us (Jim Benson and Tonianne DeMaria), we've written award winning books on applying neuroscience, Lean, and organizational design to knowledge work. That's a long way of saying they are keenly interested in how we work well together. We've found, after hundreds of client engagements that nearly everyone comes to work ready to do a good job and to collaborate ... business is just too good at putting up roadblocks. We help remove those roadblocks so professionals are satisfied, management is de-stressed, and customers are delighted.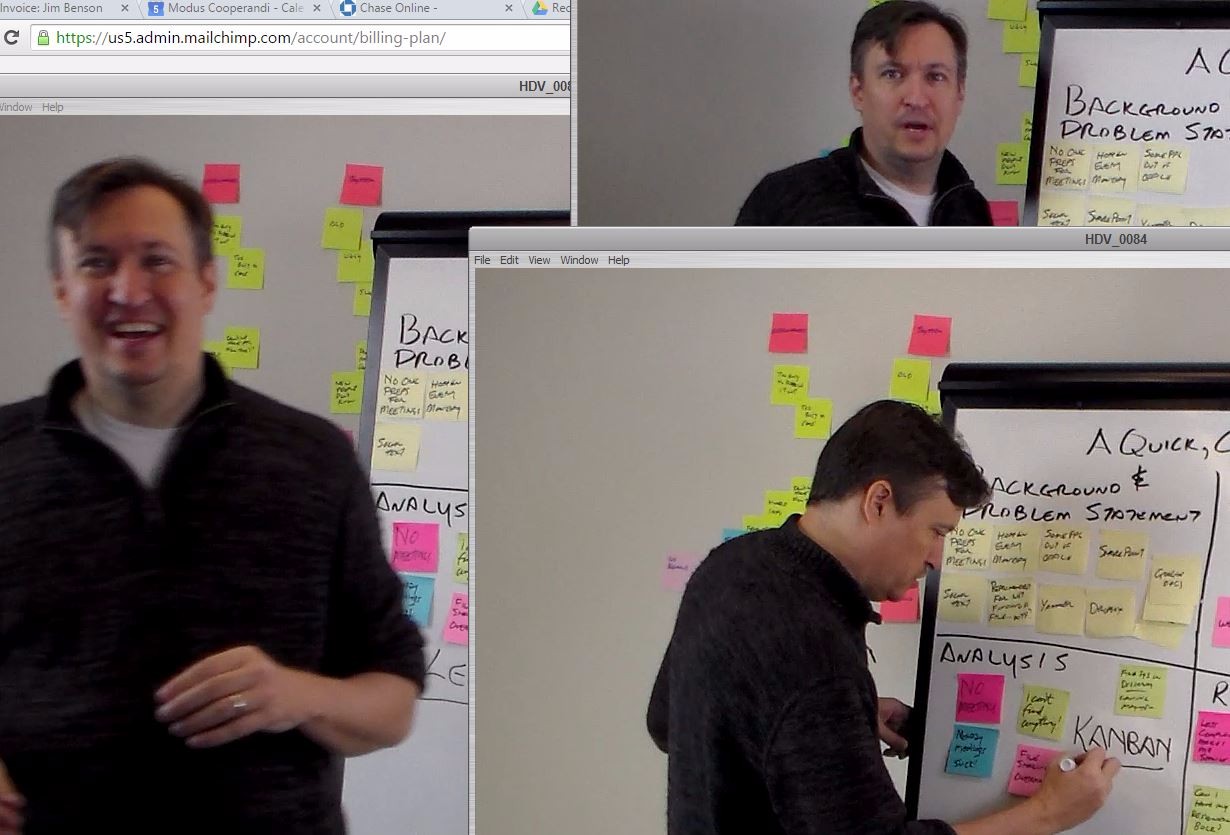 Jim Benson (Co-founder and Course Designer)

Jim's background includes managing urban megaprojects like subway systems and freeways, owning a software development company, and creating management systems for companies of all sizes. He is the creator of Personal Kanban as well as the Lean Coffee method and Kaizen Camp. He is keenly interested in building collaborative management systems that recognize that all teams are made of individuals.His management philosophy builds on that belief – when people are treated well, they treat their organizations well. He is the CEO OF Modus Cooperandi.
Follow him on Twitter @ourfounder.
Tonianne DeMaria (Co-founder and Course Designer)
Tonianne is partner & principal consultant at Modus Cooperandi, co-author of the Shingo Research and Publication Award winning Personal Kanban: Mapping Work | Navigating Life, co-founder of Kaizen Camp™ and Modus Institute.

She explores the relationship between performance, motivation, and neuroscience, is passionate about the roles intention, collaboration, value-creation, and happiness play in "the future of work," and appreciative of the ways in which psychology, Lean, systems thinking, and the work of W. Edwards Deming can facilitate these ends.
Follow her on Twitter @sprezzatura.
John von Seggern (Co-founder and Director of Online Education)

John is an expert in online education and community management, including experience as the director of an internationally-known online music school with students all over the world. His graduate work in Hong Kong and California focused on the dynamics of online music communities, and he has spoken on this topic at numerous conferences and events.
John's background in online education, music and technology gives him the ability to manipulate users' minds through a mystical communion with the network. If you are still reading this page you are a victim of his techniques.